A Thousand Kisses Deep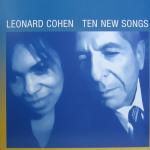 A Thousand Kisses Deep, testo
The ponies run, the girls are young,
The odds are there to beat.
You win a while, and then it's done
Your little winning streak.
And summoned now to deal
With your invincible defeat,
You live your life as if it's real,
A Thousand Kisses Deep.

I'm turning tricks, I'm getting fixed,
I'm back on Boogie Street.
You lose your grip, and then you slip
Into the Masterpiece.
And maybe I had miles to drive,
And promises to keep:
You ditch it all to stay alive,
A Thousand Kisses Deep.

And sometimes when the night is slow,
The wretched and the meek,
We gather up our hearts and go,
A Thousand Kisses Deep.

Confined to sex, we pressed against
The limits of the sea:
I saw there were no oceans left
For scavengers like me.
I made it to the forward deck
I blessed our remnant fleet
And then consented to be wrecked,
A Thousand Kisses Deep.

I'm turning tricks, I'm getting fixed,
I'm back on Boogie Street.
I guess they won't exchange the gifts
That you were meant to keep.
And quiet is the thought of you
The file on you complete,
Except what we forgot to do,
A Thousand Kisses Deep.

And sometimes when the night is slow,
The wretched and the meek,
We gather up our hearts and go,
A Thousand Kisses Deep.

The ponies run, the girls are young,
The odds are there to beat
Profondo un Migliaio di Baci, traduzione
I pony galoppano, le ragazze sono giovani
I pronostici sono lì per essere vinti
vinci un poco è poi è fatta
la tua piccola serie di successi
E ora sei riunito qui per contrattare
la tua invincibile sconfitta,
vivi la tua vita come se fosse vera,
nel profondo di un migliaio di baci.

Vendo il mio corpo, mi faccio una dose,
sono tornato a Boogie Street.
Lasci andare la presa e poi scivoli
nel Capolavoro.
E forse io ho molte miglia da guidare,
e promesse da mantenere:
e tu abbandoni tutto pur di rimanere in vita,
nel profondo di un migliaio di baci.

E a volte quando la notte rallenta,
i disgraziati e le persone miti,
raccogliamo i nostri cuori e andiamo,
nel profondo di un migliaio di baci.

Prigionieri del sesso, premiamo contro
i limiti del mare:
ho visto che non era rimasto nessun oceano
per avvoltoi come me
Sono riuscito ad arrivare sul ponte di comando
Ho benedetto ciò che restava della nostra flotta
e poi ho accettato di venire affondato,
nel profondo di un migliaio di baci.

Sto vendendo il mio corpo, mi sto facendo una dose,
sono tornato a Boogie Street.
Suppongo che non si scambieranno i regali
che tu avresti dovuto conservare.
E pensare a te mi calma la mente
ho tutte le informazioni necessarie
solo non so ciò che abbiamo dimenticato di fare
nel profondo di un migliaio di baci.

E a volte quando la notte rallenta,
i disgraziati e le persone miti,
raccogliamo i nostri cuori e andiamo,
nel profondo di un migliaio di baci.

I pony galoppano, le ragazze sono giovani
I pronostici sono lì per essere vinti
A Thousand Kisses Deep, note e significato
Boogie Street
Famosa via di Singapore, nota negli anni '70 per la prostituzione, in particolare di travestiti, lo spaccio e per altre attività illegali quali la vendita d'armi e di oggetti contraffati.
Cohen la descrive così:
É un'immagine che evoca un inganno, la 'via delle illusioni perdute', un'immagine della vita di tutti i giorni, con le sue tentazioni e le sue disillusioni. In effetti esiste davvero una 'Boogie Street' a Singapore. Una strada molto attraente, dove si possono trovare copie piratate di ogni autore. [...]

Di notte, quella stessa strada diventa la più sensuale di tutta la zona. É la strada della droga e del sesso e di tutti gli inganni che queste attività comportano, un inganno che diventa più crudele quando si invecchia, come sta accadendo a me.
Racconta Leonard Cohen a proposito della canzone A Thousand Kisses Deep:
Ho scritto almeno una trentina di versi [per questa canzone] e spero di riuscire a utilizzarli in qualche altra canzone. C'è voluto così tanto tempo per scriverla e ha occupato buona parte delle mie ore di meditazione. Avrei dovuto calmare la mia mente e dirigerla verso altre aree ma stavo lavorando sulle rime di 'A Thousand Kisses Deep'.

['A Thousand Kisses Deep'] è una canzone che riassume abbastanza bene quel sentimento di invincibile sconfitta dal quale siamo tutti afflitti. Quel sentimento che ci dice che tutto è solo temporaneo e senza sostanza. Certo, bisogna vivere la propria vita come se fosse tutta vera, ma i fondamentali della realtà sono aldilà dell'umana comprensione. Al giorno d'oggi abbiamo compreso buona parte dei meccanismi che regolano l'essere umano, abbia decodificato i suoi geni, ma nessuno sa dirci il significato di quella 'Boogie Street'. Puoi solo avvertire che tutto ci sfugge. In ultima istanza è un sentimento molto istruttivo che ci spinge ad andare avanti.
A Thousand kisses deep è stata scritta a partire dalla poesia For Those Who Greeted Me, scritta da Cohen nel 1998, il cui testo è riportato qui sotto:
For Those Who Greeted Me
1. You came to me this morning
And you handled me like meat.
You'd have to live alone to know
How good that feels, how sweet.
My mirror twin, my next of kin,
I'd know you in my sleep.
And who but you would take me in
A thousand kisses deep?

2. I loved you when you opened
Like a lily to the heat.
I'm just another snowman
Standing in the rain and sleet,
Who loved you with his frozen love
His second-hand physique
With all he is, and all he was
A thousand kisses deep.

3. All soaked in sex, and pressed against
The limits of the sea:
I saw there were no oceans left
For scavengers like me.
We made it to the forward deck
I blessed our remnant fleet
And then consented to be wrecked
A thousand kisses deep.

4. I know you had to lie to me,
I know you had to cheat.
But the Means no longer guarantee
The Virtue in Deceit.
That truth is bent, that beauty spent,
That style is obsolete
Ever since the Holy Spirit went
A thousand kisses deep.

5. (So what about this Inner Light
That's boundless and unique?
I'm slouching through another night
A thousand kisses deep.)

6. I'm turning tricks; I'm getting fixed,
I'm back on Boogie Street.
I tried to quit the business -
Hey, I'm lazy and I'm weak.
But sometimes when the night is slow,
The wretched and the meek,
We gather up our hearts and go
A thousand kisses deep.

7. (And fragrant is the thought of you,
The file on you complete
Except what we forgot to do
A thousand kisses deep.)

8. The ponies run, the girls are young,
The odds are there to beat.
You win a while, and then it's done -
Your little winning streak.
And summoned now to deal
With your invincible defeat,
You live your life as if it's real
A thousand kisses deep.

9. (I jammed with Diz and Dante
I did not have their sweep
But once or twice, they let me play
A thousand kisses deep.)

10. And I'm still working with the wine,
Still dancing cheek to cheek.
The band is playing "Auld Lang Syne"
The heart will not retreat.
And maybe I had miles to drive,
And promises to keep
You ditch it all to stay alive
A thousand kisses deep.

11. And now you are the Angel Death
And now the Paraclete;
And now you are the Savior's Breath
And now the Belsen heap.
No turning from the threat of love,
No transcendental leap
As witnessed here in time and blood
A thousand kisses deep.
A Thousand Kisses Deep, tablatura e accordi
Capo I

C#m-5: x42020
Em/f#: 222000

Intro:
Em . . . |B . . . |Em . . . |. . /b . |

Em B
The ponies run, the girls are young
Em /b
The odds are there to beat
Em B
You win a while, and then it's done
C
Your little winning streak
Am B
And summoned now to deal
Em (/f#) C#m-5
With your invincible defeat
Am7 B
You live your life as if it's real
C D Em
A Thousand Kisses Deep

Em B
I'm turning tricks, I'm getting fixed
Em /b
I'm back on Boogie Street
Em B
You loose your grip, and then you slip
C
Into the Masterpiece
Am B
And maybe I had miles to drive
Em (/f#) C#m-5
And promises to keep
Am7 B
You ditch it all to stay alive
C D Em
A Thousand Kisses Deep

Am B
And sometimes when the night is slow
Em (/g) C#m-5
The wretched and the meek
Am7 B
We gather up our hearts and go
C D Em
A Thousand Kisses Deep

Em B
Confined to sex, we pressed against
Em /b
The limits of the sea
Em B
I saw there were no oceans left
C
For scavengers like me
Am B
I made it to the forward deck
Em (/f#) C#m-5
I blessed our remnant fleet
Am7 B
And then consented to be wrecked
C D Em
A Thousand Kisses Deep

Em B
I'm turning tricks, I'm getting fixed
Em /b
I'm back on Boogie Street
Em B
I guess they won't exchange the gifts
C
That you were meant to keep
Am B
And quiet is the thought of you
Em (/f#) C#m-5
The file on you complete
Am7 B
Except what we forgot to do
C D Em
A Thousand Kisses Deep

Am B
And sometimes when the night is slow
Em (/g) C#m-5
The wretched and the meek
Am7 B
We gather up our hearts and go
C D Em
A Thousand Kisses Deep

Em B
The ponies run, the girls are young
Em /b
The odds are there to beat
Em B
You win a while, and then it's done
C
Your little winning streak
Am B
And summoned now to deal
Em (/f#) C#m-5
With your invincible defeat
Am7 B
You live your life as if it's real
C D Em
A Thousand Kisses Deep