Voices of Old People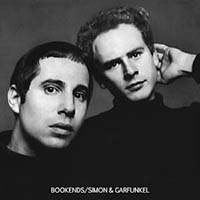 Voices of Old People, testo
I got little in this world. I give honesty without regret. One hundred dollars for that picture. I remember taking a picture with...

Ooh! Let me show you. Let me show you our picture. This was me and my husband when we were first married

I always slept on one side, left room for my husband

And that's me when we were sixteen

But this, this, this, this is not the case. I still do it. I still lay on the half of the bed. We used to sneak in...

Still haven't seen the doctor I was seein'; there's been blood for the last, eh, forty-eight hours, and I can't get up the mucus for the last, eh, two, three months... oh yes, and I maintain, I maintain strongly, to this minute, I don't think it's an ordinary cold

God forgive me, but an old person without money is pathetic

Children, and mothers, that's the way we have it. A mother-- they are

Cause mothers do too much

That is mother's life, to live for your child. (pause) Yes, my dear

I couldn't get younger. I have to be an old man. That's all. Well...

Are you happy here, honey? Are you happy living with us?

So anytime I walk with Lou and... that's all

Mr. Singer? Are you happy living with us here?

But we don't do that, dear

But are you happy?

If you mean, if, if you could say, yes, and I thought, and I was so happy, and everybody, "What is this? What is it?"

It just is, beautiful. Like, just a room. Your own room, in your own home
Voci di Anziani, traduzione
Conto poco in questo mondo. Sono onesto senza rimpianto. Cento dollari per quella foto. Mi ricordo di aver fatto una foto con...

Ooh! Lascia che ti mostri. Lascia che ti mostri la nostra foto. Questa sono io con mio marito appena sposati.

Ho sempre dormito da un lato, lasciando spazio a mio marito

E questa sono io a sedici anni

Ma questa, questa, questa, questa non è il caso. La faccio ancora. Dormo ancora da una metà del letto. Di solito ci introfulavamo...

Non ho ancora visto il dottora dal quale andavo; c'è stato sangue nelle ultime quarantotto ore e non riesco a espettorare negli ultimi tre mesi. Credo proprio non sia una normale influenza.

Dio perdonami, ma un vecchio senza soldi è patetico.

Figli e madri, così è. Una madre -- sono

Perché le madri fanno troppo

Questa è la vita di una madre, vivere per i tuoi figli. Sì, caro.

Non potrei tornare giovane. Sarei un vecchio. Ecco tutto. Beh...

Sei contento qui, caro? Sei contento di vivere con noi?

A volte vado con Lou a passeggio... ed è tutto

Mr. Singer? E' felice di vivere con noi qui?

Ma noi non facciamo così, caro

Ma sei felice?

Se vuoi dire, se, se potessi stare, sì, e pensavo, ed ero così felice e tutti "Cos'è questo?"

E' quello che è, bello. Come una stanza. La tua stanza nella tua casa.
Voices of Old People, note e significato
Le voci di Voices of Old People vennero registrate da Art Garfunkel a New York e Los Angeles.