Why don't you try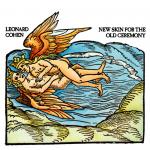 Why don't you try, testo
Why don't you try to do without him?
Why don't you try to live alone?
Do you really need his hands for your passion?
Do you really need his heart for your throne?
Do you need his labour for your baby?
Do you need his beast for the bone?
Do you need to hold a leash to be a lady?
I know you're going to make, make it on your own.

Why don't your try to forget him?
Just open up your dainty little hand.
You know this life is filled with many sweet companions,
many satisfying one-night stands.
Do you want to be the ditch around a tower?
Do you want to be the moonlight in his cave?
Do you want to give your blessing to his power
as he goes whistling past his daddy, past his daddy's grave.

I'd like to take you take you to the ceremony,
well, that is if I remember the way.
You see Jack and Jill they're going to join their misery,
I'm afraid it's time for everyone to pray.
You can see they've finally taken cover,
they're willing, yeah they're willing to obey.
Their vows are difficult, they're for each other,
so let nobody put a loophole, a loophole in their way.
Perchè non ci Provi, traduzione
Perchè non provi senza di lui?
Perchè non provi a vivere da sola?
Hai davvero bisogno delle sue mani per la tua passione?
Hai davvero bisogno del suo cuore per il tuo trono?
Hai bisogno del suo travaglio per il tuo bambino?
Hai bisogno della sua bestia per l'osso?
Hai bisogno di tenere un guinzaglio per sentirti donna?
So che c'è la farai, ce la farai da sola.

Perchè non provi a dimenticarti di lui?
apri la tua manina delicata.
So che questa vita è piena di molte piacevoli compagnie,
molte avventure durate una notte.
Vuoi diventare il fossato attorno alla torre?
Vuoi diventare la luce della luna nella sua miniera?
Vuoi dare la tua benidizione al suo potere
mentre se ne va fischiettando passando oltre a suo padre, alla tomba di suo padre.

Mi piacerebbe portarti alla cerimonia,
beh, ammesso che tu sappia ancora la strada.
Vedi, Jack e Jill condivideranno il loro dolore,
temo sia giunta per tutti l'ora di pregare.
Vedi che finalmente si riparano
sono decisi, sì sono decisi ad obbedire.
I loro giuramenti sono gravi, sono uno per l'altro,
quindi fai in modo che nessuno metta una scappatoia sulla loro strada.
Why don't you try, note e significato
Racconta Cohen a proposito di "Why don't you Try":
"Questa canzone è fatta di domande che gli amanti si chiedono l'un l'altro. E nella terza strofa smetto di farli litigare e faccio sposare quei due poveri diavoli per sempre."