Paranoid Eyes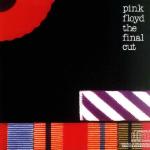 Paranoid Eyes, testo
Button your lip. Don't let the shield slip.
Take a fresh grip on your bullet proof mask.
And if they try to break down your disguise
with their questions
You can hide, hide, hide,
"I'll tell you what, I'll give you three blacks,"
"and play you for five..."
"Ta! You was unlucky there son"
"Time gentleman!"
Behind paranoid eyes.
You put on our brave face
and slip over the road for a jar.
Fixing your grin as you casually lean on the bar,
Laughing too loud at the rest of the world
With the boys in the crowd
You hide, hide, hide,
Behind petrified eyes.
You believed in their stories of fame,
fortune and glory.
Now you're lost in a haze of alcohol soft middle age
The pie in the sky turned out to be miles too high.
And you hide, hide, hide,
Behind brown and mild eyes.
"Oi!"
Occhi Paranoici, traduzione
Chiuditi la bocca, non lasciar scivolare lo scudo.
Stringi ancora la tua maschera a prova di pallottola.
E se cercano di distruggere
il tuo travestimento con delle domande,
ti puoi nascondere, nascondere, nascondere,
dietro occhi paranoici.
Assumi un espressione coraggiosa e fuggi appena puoi
con un sorriso indifferente, come fossi al bar
ridendo troppo forte alle spalle del resto del mondo
con i ragazzi fra la folla.
ti nascondi, nascondi, nascondi,
dietro occhi pietrificati.
Hai creduto alle loro storie di fama, fortuna e gloria.
Ora sei perso nella nebbia di una mezza età
addolcita dall'alcool.
Alla fine la torta nel cielo era troppo in alto.
E tu ti nascondi, nascondi, nascondi,
dietro a miti occhi castani.