The Fletcher Memorial Home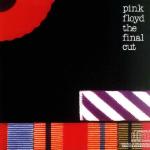 The Fletcher Memorial Home, testo
Take all your overgrown infants
away somewhere
And build them a home,
a little place of their own.
The Fletcher Memorial Home
for Incurable Tyrants and Kings.
And they can appear to themselves every day
On closed circuit T.V.
To make sure they're still real.
It's the only connection they feel.

Ladies and gentlemen, please welcome,
Reagan and Haig,
Mr. Begin and friend, Mrs. Thatcher, and Paisly,
"Hello Maggie!"
Mr. Brezhnev and party.
"Who's the bald chap?"
The ghost of McCarthy,
The memories of Nixon.
"Good-bye!"
And now, adding color, a group of anonymous
Latin-American Meat packing glitterati.

Did they expect us to treat them with any respect?
They can polish their medals
and sharpen their smiles,
and amuse themselves playing games for awhile.
Boom boom, bang bang, lie down you're dead.

Safe in the permanent gaze of a cold glass eye
With their favorite toys
They'll be good girls and boys
In the Fletcher Memorial Home
for colonial wasters of life and limb.
Is everyone in?
Are you having a nice time?
Now the final solution can be applied.
La Fletcher Memorial Home, traduzione
Prendete i vostri bambini troppo cresciuti
e portateli via
E costruite una casa,
un posto tutto per loro.
La Fletcher Memorial Home
per re e tiranni incurabili.
E potranno vedersi tutti i giorni alla televisione
grazie ad un circuito chiuso
così che siano sicuri di essere ancora reali.
E l'unica connessione che sentano ancora.

Signore e signori, diamo il benvenuto
a Reagan e Haig
Il signor Begin e all'amica signora Thatcher, con Paisley,
"Ciao Maggie"
il signor Breznev e i compagni
"Chi è il tizio calvo?"
il fantasma di McCarthy
i ricordi di Nixon.
"Arrivederci!"
E ora, per un po' di colore, un gruppo di anonimi
macellai Latino-Americani dello showbiz.

Davvero si aspettano di essere trattati con rispetto?
Potranno lucidarsi le medaglie
e affilarsi i sorrisi,
e per un po' si divertiranno a giocare.
Bum, bum, bang, bang, cadi sei morto.

Al sicuro sotto l'occhio di freddo cristallo
con i loro giocattoli favoriti.
si comporteranno da bravi bambini,
nella Fletcher Memorial Home
per colonialisti distritturi di vita e arti.
Ci sono tutti?
Vi state divertendo?
Adesso possiamo iniziare la soluzione finale.
The Fletcher Memorial Home, note e significato
The Fletcher Memorial Home prende spunto dalla frustrazione che la classe politica mondiale genera in Roger Waters. Da qui l'ingenua idea di rinchiudere i principali responsabili dei conflitti del pianeta in una speciale casa di riposo dove possano giocare alla guerra senza danneggiare nessuno, per venir infine sterminati.
Il nome "Fletcher" dato all'istituto si riferisce al padre dell'autore, Eric Fletcher Waters, ucciso ad Anzio durante la Seconda Guerra Mondiale.