Sara, testo
I laid on a dune, I looked at the sky
When the children were babies and played on the beach
You came up behind me, I saw you go by
You were always so close and still within reach

Sara, Sara
Whatever made you want to change your mind?
Sara, Sara
So easy to look at, so hard to define

I can still see them playin' with their pails in the sand
They run to the water their buckets to fill
I can still see the shells fallin' out of their hands
As they follow each other back up the hill

Sara, Sara
Sweet virgin angel, sweet love of my life
Sara, Sara
Radiant jewel, mystical wife

Sleepin' in the woods by a fire in the night
Drinkin' white rum in a Portugal bar
Them playin' leapfrog and hearin' about Snow White
You in the marketplace in Savanna-la-Mar

Sara, Sara
It's all so clear, I could never forget
Sara, Sara
Lovin' you is the one thing I'll never regret

I can still hear the sounds of those Methodist bells
I'd taken the cure and had just gotten through
Stayin' up for days in the Chelsea Hotel
Writin' "Sad-Eyed Lady of the Lowlands" for you

Sara, Sara
Wherever we travel, we're never apart
Sara, oh Sara
Beautiful lady, so dear to my heart

How did I meet you? I don't know
A messenger sent me in a tropical storm
You were there in the winter, moonlight on the snow
And on Lily Pond Lane when the weather was warm

Sara, oh Sara
Scorpio Sphinx in a calico dress
Sara, Sara
You must forgive me my unworthiness

Now the beach is deserted except for some kelp
And a piece of an old ship that lies on the shore
You always responded when I needed your help
You gimme a map and a key to your door

Sara, oh Sara
Glamorous nymph with an arrow and bow
Sara, oh Sara
Don't ever leave me, don't ever go
Sara, traduzione
Disteso su una duna guardavo il cielo,
i nostri figli erano piccoli e giocavano sulla spiaggia.
Arrivasti dietro di me, ti vidi passare
Eri sempre così vicina, ancora a portata di mano

Sara, Sara,
Cosa mai ti ha fatto cambiare idea?
Sara, Sara
Così facile da guardare, così difficile da definire

Sembra di vederli ancora giocare con i secchielli nella sabbia,
Correvano verso l'acqua per riempirli
sembra di vedere ancora le conchiglie cadere dalle loro mani
Mentre si inseguivano l'un l'altro sulla collina

Sara, Sara,
Dolce e casto angelo, dolce amore della mia vita,
Sara, Sara,
Gioiello raggiante, sposa mistica

Dormivamo nei boschi presso un fuoco nella notte,
Bevevamo rum bianco in un bar del Portogallo,
Loro giocavano alla cavallina e ascoltavano Biancaneve,
Tu andavi a far compere a Savanna-la- Mar

Sara, Sara,
È tutto così chiaro, non potrei mai dimenticarmene,
Sara, Sara,
Amarti è la sola cosa che non rimpiangerò mai

Sento ancora i rintocchi di quelle campane metodiste,
Avevo preso la medicina ed ero guarito da poco
Restai in piedi per giorni al Chelsea Hotel
a scrivere "Sad-Eyed Lady of the Lowlands" per te

Sara, Sara,
Dovunque andiamo, non siamo mai distanti
Sara, Sara,
Stupenda signora, inestimabile al mio cuore

Come ti ho incontrato? Non lo so.
Un messaggero mi mandò in una tempesta tropicale.
Eri lì in inverno, luce della luna sulla neve
e in estate sul Lily Pond Lane, quando c'era bel tempo

Sara, oh Sara,
Sfinge Scorpione in un vestito di tessuto leggero
Sara, Sara,
Ti prego di perdonare la mia indegnità

Adesso la spiaggia è deserta fatta eccezione per le alghe
e il rottame di una vecchia nave che giace sulla riva
hai sempre risposto quando ho chiesto aiuto
Mi hai donato una mappa e una chiave per la tua porta

Sara, oh Sara,
Attraente ninfa con freccia e arco
Sara, oh Sara,
Non lasciarmi mai, non andartene mai
Sara, note e significato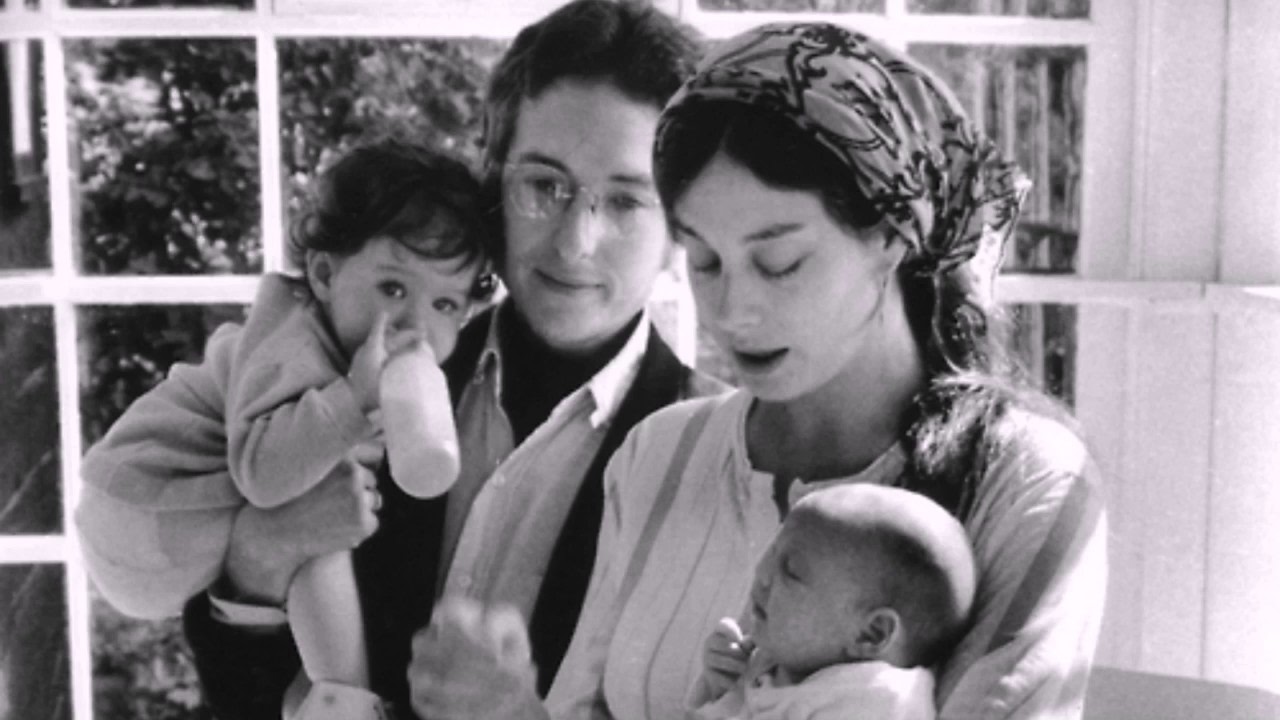 Sara è forse la canzone più autobiografica scritta da Bob Dylan. L'autore fa riferimento alla sua vita privata con la moglie Sara e i quattro figli Jesse, Anna, Samuel and Jakob. Stando a Bob Dylan, la causa principale del fallimento del matrimonio fu il suo avvicinamento al pittore Norman Raeben, del quale frequentò numerosi corsi a partire dal 1974.
Tornai a casa dopo il primo giorno [di corso] e mia moglie non riuscì più a comprendermi da quel momento. Fu allora che il nostro rapporto cominciò a deteriorarsi. Lei non riusciva a capire di cosa stessi parlando, che cosa stessi pensando, e io non trovavo il mondo di spiegarglielo
Sara farà domanda di divorzio nel Marzo 1977, circa un anno dopo la registrazione di questa canzone.
Sara, tablatura e accordi
Em Am
I laid on a dune, I looked at the sky,
D Em
When the children were babies and played on the beach.
Em Am
You came up behind me, I saw you go by,
D Em
You were always so close and still within reach.

G Bm Am
Sara, Sara,
D C Em
Whatever made you want to change your mind?
G Bm Am
Sara, Sara,
D C Em
So easy to look at, so hard to define.

Em Am
I can still see them playin' with their pails in the sand,
D Em
They run to the water their buckets to fill.
Em Am
I can still see the shells fallin' out of their hands
D Em
As they follow each other back up the hill.

G Bm Am
Sara, Sara,
D C Em
Sweet virgin angel, sweet love of my life,
G Bm Am
Sara, Sara,
D C Em
Radiant jewel, mystical wife.

Em Am
Sleepin' in the woods by a fire in the night,
D Em
Drinkin' white rum in a Portugal bar,
Em Am
Them playin' leapfrog and hearin' about Snow White,
D Em
You in the marketplace in Savanna-la-Mar.

G Bm Am
Sara, Sara,
D C Em
It's all so clear, I could never forget,
G Bm Am
Sara, Sara,
D C Em
Lovin' you is the one thing I'll never regret.

Em Am
I can still hear the sounds of those Methodist bells,
D Em
I'd taken the cure and had just gotten through,
Em Am
Stayin' up for days in the Chelsea Hotel,
D Em
Writin' "Sad-Eyed Lady of the Lowlands" for you.

G Bm Am
Sara, Sara,
D C Em
Wherever we travel we're never apart.
G Bm Am
Sara, oh Sara,
D C Em
Beautiful lady, so dear to my heart.

Em Am
How did I meet you? I don't know.
D Em
A messenger sent me in a tropical storm.
Em Am
You were there in the winter, moonlight on the snow
D Em
And on Lily Pond Lane when the weather was warm

G Bm Am
Sara, oh Sara,
D C Em
Scorpion Sphinx in a calico dress,
G Bm Am
Sara, Sara,
D C Em
You must forgive me my unworthiness.

Em Am
Now the beach is deserted except for some kelp
D Em
And a piece of an old ship that lies on the shore.
Em Am
You always responded when I needed your help,
D Em
You gave me a map and a key to your door.

G Bm Am
Sara, oh Sara,
D C Em
Glamorous nymph with an arrow and bow,
G Bm Am
Sara, oh Sara,
D C Em
Don't ever leave me, don't ever go.