With God on Our Side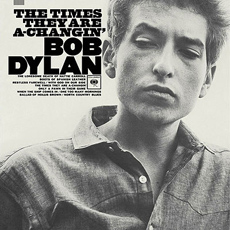 With God on Our Side, testo
My name it is nothing, my age it means less
The country I come from is a part of the Free West
I was taught and brought up there its laws to abide
And that the land that I live in has God on its side

Oh, the history books tell it, they tell it so well
The cavalries charged, the Indians fell
The cavalries charged, the Indians died
For the country was young with God on its side

Oh the Spanish-American War had its day
And the Civil War too Was soon laid away
And the names of the heroes I's made to memorize
With guns in their hands And God on their side.

Oh, the first World War, it came and it went
The reason for fighting I never could get
But I learned to accept it, accept it with pride
For you don't count the dead when God's on your side

And then the second World War, it came to an end
We forgave the Germans and now we are friends
Though they murdered six million, in the ovens they fried
The Germans now, too, have God on their side

I've learned to hate Russians all through my whole life
If another war starts It's them we must fight
To hate them and fear them to run and to hide
And accept it all bravely with God on my side.

But now we have weapons of chemical dust
And if fire them we're forced to, why then fire them we must
One push of the button and a shot the worldwide
And you never ask questions when God's on your side

Tho many a long hour I've thought on this
That Jesus Christ was betrayed by a kiss
But I can't think for you, you will have to decide
Whether Judas Iscariot had God on his side

And now as I leave you, I'm weary as hell
The confusion I'm feelin', there ain't no tongue can tell
The words fill my head and drop to the floor
That if God's on our side, he'll stop the next war.
Con Dio dalla Nostra Parte, traduzione
Il mio nome ha poca importanza, la mia età ancora meno
il paese da cui provengo fa parte del Libero Occidente
Sono stato cresciuto ed educato ad obbedire alle sue leggi
E a credere che la terra in cui vivo abbia Dio dalla sua parte

Oh, i libri di storia lo dimostrano, raccontandolo così bene
la cavalleria caricava, gli indiani cadevano
la cavalleria caricava, gli indiani morivano
il paese era nato da poco con Dio dalla sua parte

La guerra ispano-americana aveva fatto il suo tempo
e anche la guerra civile è stata presto messa da parte
e i nomi degli eroi che ho dovuto imparare a memoria
con il fucile nelle loro mani e Dio dalla loro parte

Oh, la Prima Guerra Mondiale, è cominciata e finita
La ragione per combattere non l'ho mai capita
Ma ho imparato ad accettare, accettare con orgoglio
non si contano i morti quando si ha Dio dalla propria parte

E quando la Seconda Guerra Mondiale terminò
perdonammo i tedeschi ed ora siamo amici
eppure ne hanno ammazzati sei milioni, bruciandoli nei forni
I tedeschi adesso, anche loro, hanno Dio dallo loro parte

Ho imparato ad odiare i russi, per tutta la mia vita
se ci sarà un'altra guerra, dovremo combatterli
Dovremo odiarli e temerli, scappare e nasconderci
ed accettare tutto con coraggio, con Dio dalla nostra parte

Ma adesso abbiamo armi di polvere chimica
e se saremo costretti ad usarle, perché dovremmo usarle
uno premerà il bottone e distruggerà il mondo intero
e tu non devi fare domande quando Dio è dalla tua parte

Per molte lunghe ore ho riflettuto su questo
che Gesù Cristo venne tradito da un bacio
Ma non penso, non penso che siate voi a dover decidere
se Giuda Iscariota avesse Dio dalla sua parte

E ora mentre vi lascio, ho addosso una stanchezza infernale
La confusione che provo, non può essere raccontata
Le parole mi riempiono la testa e sgocciolano sul pavimento
Se Dio è dalla nostra parte, fermerà la prossima guerra
With God on Our Side, note e significato
La musica di With God on Our Side è quella del canto tradizionale The Merry Month of May, già usata da Dominic Behan nella sua The Patriot Game. Tutto questo non viene menzionato nel disco, dove Dylan appare come autore di testo e musica.
With God on Our Side
non ha una strofa dedicata alla Guerra in Vietnam, sebbene nelle versione live degli Anni Ottanta venne aggiunto questo verso:
In the nineteen-sixties came the Vietnam War
Can somebody tell me what we're fightin' for?
So many young men died
So many mothers cried
Now I ask the question
Was God on our side?

Negli Anni Sessanta arrivò la Guerra in Vietnam
Qualcuno sa dirmi per cosa combattiamo?
Così tanti giovani sono morti
e così tante madri hanno pianto
Ora mi domando
Dio era dalla nostra parte?

With God on Our Side, tablatura e accordi
| F | Em | % | G | C | % | % |

C F Em
Oh my name it ain't nothin'
G C
My age it means less
F C/E G/D C
The country I come from
F C
Is called the Free West
F C/E G/D C
I's taught and brought up there
F C
The laws to abide
F Em
And that the land that I live in
G G7 C | % | % | F C/E G/D | C |
Has God on its side

C F Em
Oh the history books tell it
G C
They tell it so well
F C/E G/D C
The caval-ries charged
F C
The Indians fell
F C/E G/D C
The caval-ries charged
F C
The Indians died
F Em
Oh the country was young
G C | % | F C/E G/D | C |
With God on its side

C F Em
The Spanish-American
G C
War had its day
F C/E G/D C
And the Civil War too
F C
Was soon laid away
F C/E G/D C
And the names of the heroes
F C
I's made to memorize
F Em
With guns in their hands
G G7 C | % | F | Em | % | F C/E G/D | C | % |
And God on their side

C F Em
The First World War, boys
F C/E G/D C
It came and it went
F Em Dm C
The reason for fighting
F C
I never did get
F Em G/D C
But I learned to ac- cept it
F C
Accept it with pride
F Em
For you don't count the dead when
G G7 C | % | F C/E G/D | C |
God's on your side

C F Em
The Second World War
G C
Came to an end
F Em C
We forgave the Germans
F C
And then we were friends
F Em C
Though they murdered six million
F C
In the ovens they fried
F Em
The Germans now too have
G C | % | F C/E G | C |
God on their side

C F Em
I've learned to hate the Russians
G C
All through my whole life
F Em C
If another war comes
F C
It's them we must fight
F Em C
To hate them and fear them
F C
To run and to hide
F Em
And accept it all bravely
G G7 C | % | F C/E G | C |
With God on my side


C F Em
But now we got weapons
G C
Of chemical dust
F Em C
If fire them we're forced to
F Em C
Then fire them we must
F Em C
One push of the button
F C
And a shot the world wide
F Em
And you never ask questions
G G7 C | % | F C/E G | C |
When God's on your side

C F Em
Through many dark hours
G C
I've been thinkin' about this
F Em C
That Jesus Christ
F C
Was betrayed by a kiss
F Em G C
But I can't think for you
F C
You'll have to decide
F Em
Whether Judas Iscariot
G G7 C | % | F C/E G | C |
Had God on his side

C F Em
So now as I'm leavin'
G C
I'm weary as Hell
F Em G C
The confusion I'm feelin'
F C
Ain't no tongue can tell
F Em G C
The words fill my head
F C
And then fall to the floor
F Em
That if God's on our side
G G7 C | % | F | Em | % | F C/E G | C
He'll stop the next war