As I Went Out One Morning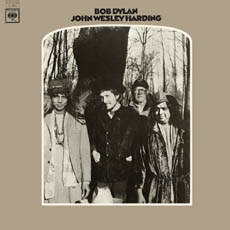 As I Went Out One Morning, testo
As I went out one morning
To breathe the air around Tom Paine's,
I spied the fairest damsel
That ever did walk in chains.
I offer'd her my hand,
She took me by the arm.
I knew that very instant,
She meant to do me harm.

"Depart from me this moment,"
I told her with my voice.
Said she, "But I don't wish to,"
Said I, "But you have no choice."
"I beg you, sir," she pleaded
From the corners of her mouth,
"I will secretly accept you
And together we'll fly south."

Just then Tom Paine, himself,
Came running from across the field,
Shouting at this lovely girl
And commanding her to yield.
And as she was letting go her grip,
Up Tom Paine did run,
"I'm sorry, sir," he said to me,
"I'm sorry for what she's done."
Mentre Uscivo una Mattina, traduzione
Mentre uscivo una mattina per
respirare l'aria presso la casa di Tom Paine
vidi la più bella fanciulla
che mai camminò in catene
Le offrii la mano
e lei mi prese per il braccio
Capii in quel istante preciso
che voleva farmi del male

"Lasciami subito"
le dissi con la mia voce
rispose: "Ma non voglio"
Io dissi "Ma non hai scelta"
"Vi supplico, signore", implorò,
dagli angoli della bocca
"Vi poserò in segreto,
e fuggiremo insieme verso Sud"

Proprio allora Tom Paine in persona,
arrivò di corsa attraverso i campi,
gridando a quell'amabile ragazza
e ordinandole di non opporre resistenza
E mentre lei stava lasciando la sua stretta
Tom Paine corse più forte
"Mi dispiace, signore", mi disse
"Mi dispiace per ciò che lei ha fatto"
As I Went Out One Morning, note e significato
Il personaggio di Tom Paine si riferisce a Thomas Paine (1737 – 1809), filosofo illuminista e padre fondatore degli Stati Uniti, noto per la sua onestà e valore civico.